spiritandanimal.wordpress.com
China Yulin dog meat festival under way despite outrage
6 hours ago

From the section

China
An annual dog meat festival in south-west China has begun, amid uproar on the part of animal rights activists.
About 10,000 dogs will be slaughtered for their meat at the Lychee and Dog Meat Festival in Yulin in Guangxi province on Sunday and Monday to mark the summer solstice, state media said.
One retired school teacher from Tianjin hit the headlines when she purchased dozens of dogs to save them.
Residents and vendors in Yulin say the animals are killed in a humane way.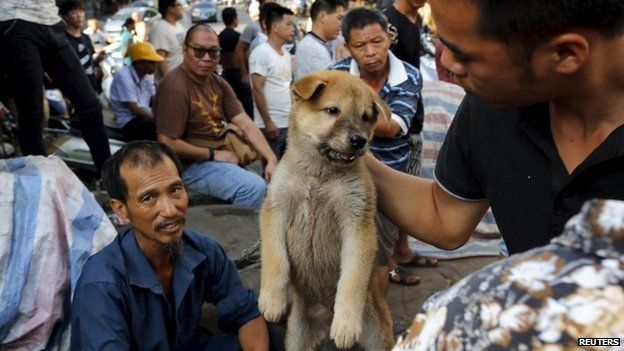 Activists say the killing is cruel and an online campaign to ban the festival…
View original post 370 more words